The Playseat Evolution Gran Turismo Edition is one of the nicest sim racing chairs you can get for your PS4.
The seat is covered in beautifully stitched Alcantata and has the Gran Turismo branding embroidered on it.
It has a high quality build and is designed to put your body in the perfect racing position to make your sim racing experience more immersive with a steering wheel.
Frame and Racing Seat Made of Quality Materials
The frame that holds it all together is made of black powder coated reinforced steel tubing. The pedal plate and wheel plate are also made of steel and have pre-drilled holes for mounting your sim equipment.
The chair is well padded and reinforced. Its wrapped in genuine Alcantara (which is like a suede) and gives off the feel of a high end car. All the stitching is done perfect especially the Gran Turismo logos and the PlayStation logo at the bottom on the back.
It has such a clean and impressive look to it with the white logos on the black Alcantara.
There cushion that you sit on is removable and even has some Velcro on the bottom so it doesn't slide around. The back of the chair allows you to unzip the back and adjust two steel keys, that allow the back of the chair to fold down.
All in all it took me about 45 min to an hour to put the seat together. The directions had lots of pictures and all the tools were included, although just looking at the parts it seems intuitive to put together.
Comfort for Long Hours of Sim Racing
You can literally sit in this racing chair for hours and not have any issues with your back, your knees, or your butt. The cushion that you sit on is well padded and even some springs underneath it to adapt to your body weight. The pedal plate has some nice angle to it so that your feet fall onto it in the perfect position with a slight bend in your knees just like a real race car.
You Can Make Adjustments To Fit Your Body Type/Size
I am just over 6 feet tall and I fit in this seat nicely. You can adjust the distance of the pedals away from the seat, adjust the distance of the wheel away from your body, and adjust the angle of the pedal plate to 5 different angles. So you can make it fit you just right. When I have it setup for my height my legs fit perfectly underneath the wheel plate and don't even rub against it.
This racing chair is really suited for adults and teenagers. It's adjustable for people between the heights of 5 feet tall and 6'3. When my friends come over it is easy to adjust the seat for shorter people, just by turning a knob and sliding the pedals closer to the seat. Playseat also sells seat sliders, that work like the seat sliders in your car.
The Back Folds Down for Put Away in Storage
This seat has Playseat's patented down system for quick ability to put it in storage. You can simply fold down the back of the chair and then slode the pedal plate towards the seat. This makes the Evolution really compact and reduces it's length by about 30%. I normally do this when I am done playing and because it's so light weight I just drag on my carpet into a small walk in closet.
When I pack mine up I leave my racing wheel, shifter, and pedal set attached, so the next time Im gonna race I just gotta drag the seat out and I am ready to go.
If you have a wood floor in your house that you plan on setting up your racing seat on, you can also get a PlaySeat floormat, which will protect your floors from getting scratched. Its cut to the perfect size for the chair.
Does the Bar in The Middle Get in Your way?
No. Initially I was skeptical, because I was sure that center bar was going to be annoying. The moment you start racing you dont even think about it. Even using a right foot braking technique, where you slide your foot over, you dont even notice the center bar. Your throttle, brake, and clutch access will seem unimpeded and very natural.
Compatible With All the Popular Wheel Brands
Like all the Playseat sim racing chairs the Evolution Gran Turismo Edition works with all of top brands of wheel and pedal manufacturers.
The wheel and pedal plates come with pre-drilled holes and an extra-large pedal plate to support 3rd party wheel and pedal sets. Here are some of the popular one's that mount easily to this cockpit:
My Only Complaint
The one thing I struggle with is getting out of the chair. With the wheel fixed in front of you it makes it difficult to get out sometimes. It s best to take your feet off the pedals and bring them closer to you and then stand up like your straddling the chair. Then step over the seat.
It's also worth mentioning here, while I trust this seat for it quality and durability I don't know if I would let someone sit in it over 300 lbs. I weight about 175 and have had no issues, but I wouldn't take any chances of putting it's weight limit to the test.
Playseat Evolution Gran Turismo Edition PS4- Wrap Up
If you are looking for a racing seat on your PS4 for Gran Turismo Sport or any racing game on any console, I think this GT branded bucket style seat is fantastic. It has been out for a few years, but that doesn't make the technology outdated. It has quality materials and a smart design and puts your body in a driving position right behind your steering wheel.
The look of this seat is really impressive and I can only imagine how cool it's gonna be to sit in this while I race with my PSVR and my Thrustmaster T300.
"This chair is everything you want in a sim cockpit for racing on your Playstation"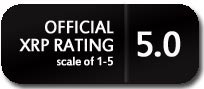 Buy The Playseat Evolution And Related Products
PlaySeat Evolution
Rated 5/5 based on 1 review
What do you think of the GT Playseat? Let me know your experience in the comments below.